Can CBD improve your performance in sports? Since the World Anti-Doping Agency (WADA) removed cannabidiol (CBD) from its banned substance list, people in many sports have been trying dosages of CBD oils to see the effects for themselves, and golf is no exception.
We know by now that CBD products can have wonderful benefits such as boosting muscle recovery, reducing blood pressure and stiffness, and much more. But can CBD help improve your golf game? It can certainly improve your golf game directly by enhancing your physique and relieving injuries that most golfers face.
More recently, pro golfers such as Scott Piercy, Scott McCarron, and Lucas Glover have incorporated CBD into their daily routine to take their golf game to the next level, so it must be worth it to hop on the CBD train, right? Find out in this article!
Can CBD Help Improve Your Golf Game? The Short Answer
The benefits of CBD with minimal THC content can definitely improve your golf game, as evident by several high-profile professional players taking it, such as Scott Piercy and Scott McCarron.
CBD can be so helpful because it carries many physical and mental functional remedies, so it can help golfers with physical conditions like swelling, body aches and pains, inflammation, and psychological conditions like stress and anxiety.
How Can CBD Improve Your Golf?
In this section, for informational purposes, we're going to break down the benefits of CBD to your body, physically and mentally, and discuss how that directly affects your golf game.
How CBD Helps the Body
At the fundamental level, cannabidiol extracted from the cannabis plant (hemp) causes your body to produce neurotransmitters that bind with nerves called cannabinoid receptors around your body. These receptors form the endocannabinoid system, a system in your body that takes care of many processes.
Even though we've only been hearing of CBD benefits recently, the idea dates back to ancient China, where they used the marijuana plant to treat pain.
Essentially, a healthy endocannabinoid system means a lot of health benefits, both physical and mental. Let's break down both.
Physical Benefits
Pain relief and reduced inflammation are probably the most sought-after benefits of hemp-based CBD. Applying a CBD topical on tiresome areas can relieve pain and reduce inflammation, thus helping your body recover faster and better.
Anxiety research has shown that CBD also reduces the heart rate to help the circulatory system by adjusting the heart's function. This is key in preventing strokes and cardiovascular problems like heart failure.
On the bigger scale of things, CBD can reduce epilepsy frequency by calming the nerves, and it may even help alleviate cancer symptoms or, at the very least, lessen the side effects of cancer treatment. But this has been studied on lab rats, so we can only guess it has the same impact on humans.
There are also internal benefits that CBD can have. For example, it's been shown to boost the immune system and help in maintaining homeostasis (that's science for body function balance).
Mental Benefits
Mental health is as valuable as physical health, and psychological problems can have devastating effects. Enter CBD, which has been shown to have a soothing effect on the nerve receptors.
By calming down the brain and body, CBD can reduce anxiety and stress, help with sleep issues, and amazingly treat depression.
We traditionally treat mental conditions with pharmaceutical medicine and drug administration, but they can have terrible side effects. Some of the stronger ones can even cause addiction, so that's why CBD is now a substitute. 
How the Benefits Can Make You a Better Golfer
Because of the repetitive movements in golf, many amateur and professional golfers worry about chronic pain. Older golfers going around the golf course may have it worse since they're more prone to developing back pain, knee pain from arthritis, and elbow tendonitis.
Another common injury in golf is callus, which develops as you swing the golf club more, which notoriously gets everyone and even the great Tiger Woods, whom we've regularly seen with finger tape. But as previously mentioned, CBD can also act as an anti-inflammatory agent and a moisturizer for the skin to help with callus relief.
The mental game is a significant part of golf and sports in general. For example, newbie golfers tend to suffer from first tee jitters, and a seasoned athlete can get anxious or a dose of stress when the stakes are big.
Fortunately for golfers, a study in Brazil showed that a 300 mg dose of CBD reduced anxiety in the participants. A relaxed mind (but not too relaxed!) can perform better since you can zone in on the physical aspect of golf and leave worries behind.
Pro Golfers Who Use CBD Products
Several professional golfers have been advocating for the use of CBD recently, so let's go over some of the most popular ones and their experience with hemp oil and products.
Scott Piercy
One of the loudest champions of CBD in the golf scene is Scott Piercy, the 2016 US Open runner-up, and four-time PGA Tour victor. Piercy's commitment shows as he continues to advocate for the use of CBD among golfers.
In fact, Piercy took his admiration for CBD a step further when he partnered with Real Brands, Inc – a large consumer CBD provider in the nation.
Piercy famously said, "I am proud to join the Real Brands Team. I have taken the time to get to know the team at Real Brands and look forward to doing what I can to help grow their Hemp-Derived CBD brands," so that says something.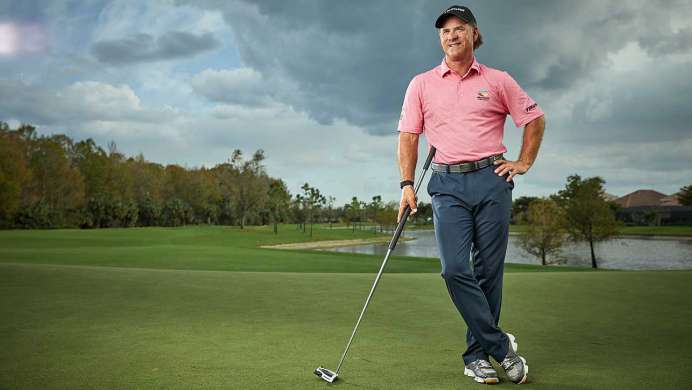 Scott McCarron
Throughout his decorous career, Scott McCarron has been using CBD products for the last four years of it. If you've been following McCarron, you know how successful his golf has been these years, winning several cups (including the PGA Champions Tour) and continuing to dominate the rankings.
Many senior players start considering CBD in their 50s as their bodies become more prone to chronic pain and drug testing becomes more relaxed (CBD can contain some THC after all), and McCarron, currently 55, is one of the first seniors to give it a try.
McCarron attests that CBD has drastically improved his insomnia and helps him recover, which prompted him to try it for other purposes such as reducing anxiety.
McCarron recommends CBD to everyone who struggles with the mental aspect of the game, especially if they see alcohol as their solution.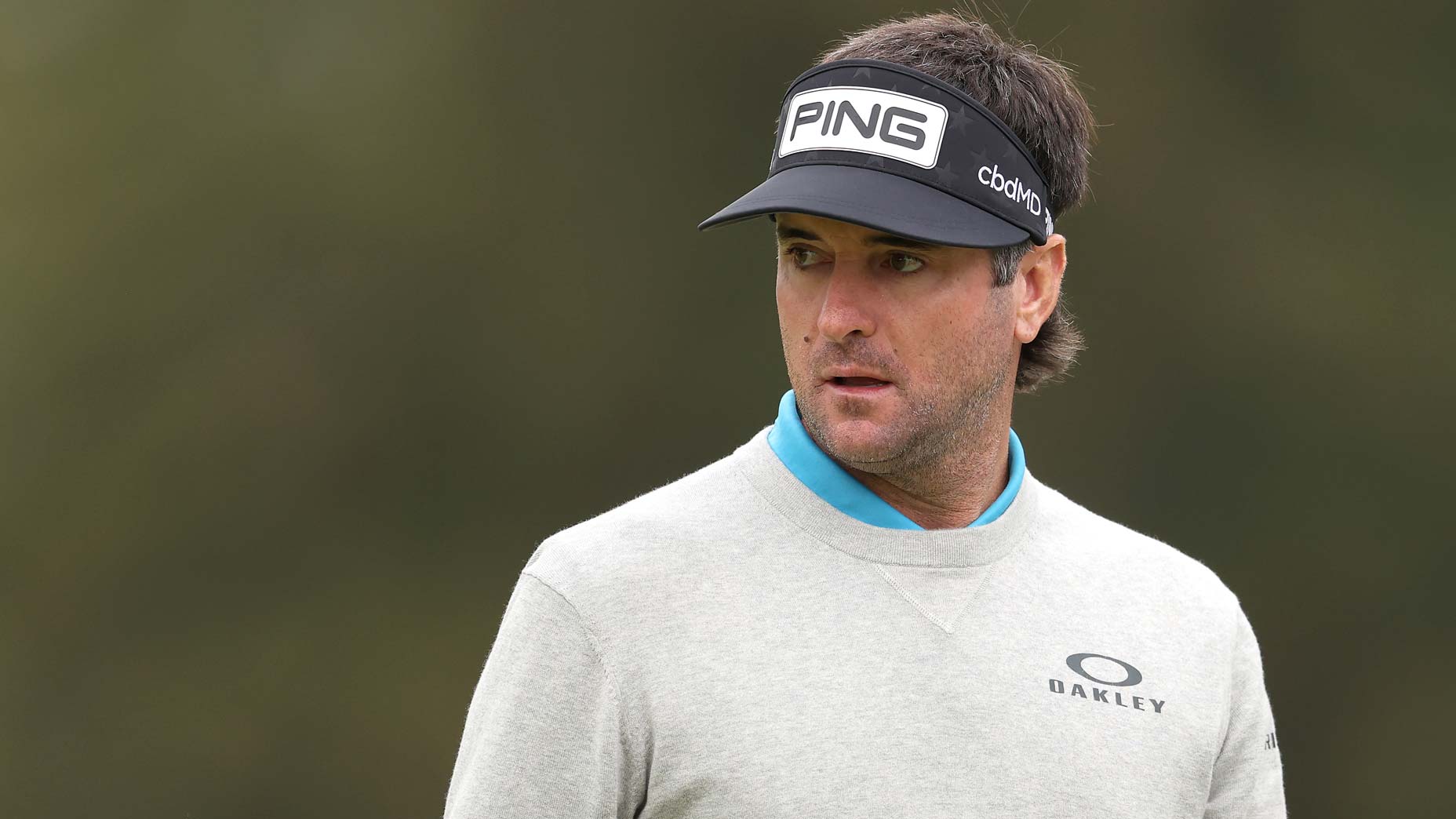 Bubba Watson
For a man of such prominence, Bubba Watson is one of the more outspoken proponents of CBD. Even more, Watson has his team of doctors who overlook what he's taking to ensure it's suitable for his body and mind and doesn't risk him failing a drug test because, again, CBD can contain small quantities of THC.
Watson's inspiration to start taking CBD is its effect on older players, such as Phil Mickelson, who was 48 at the time. He sees CBD as a way to create longevity, and after he tried it for himself, he particularly enjoyed the quick recovery that CBD brought.
How Do I Take CBD?
You can take hemp in many different ways, so let's look at some popular ways to do so. Just make sure to avoid cheap products with high levels of THC!
Many people already take essential oils or apply topical creams. If you're one of them, then tinctures of CBD oil or body butter are just another product I recommend you have on your list! After all, it's very easy to apply, just like any self-care product.
Another fan favorite is incorporating CBD into your diet. CBD food products are plenty. Gummies are abundant in shops, but you can also find taffies and mints.
Many consumers prefer to take CBD orally because it's swift for the body to absorb it in the bloodstream this way. For example, you can pour a few drops of CBD oil under your tongue, hold it there for a minute, then swallow it.
Vaping
Another common method for stress relief, although not the healthiest, is vaping. You can infuse CBD oil with vape juice and, with a high-tech vaporizer, inhale the product.
Be Creative!
If you're already doing something else, then don't worry because CBD can be infused with virtually every self-care product out there.
Final Thoughts
So we've discussed how CBD can soothe your body and mind, and we've seen that many great athletes have been taking it for years to up their game and how they've had great successes with it.
It seems all the evidence points towards an affirmative answer – that yes, CBD can help improve your golf if you're looking for that extra boost. So since it's no longer considered a prohibited substance for years, why not give it a try?